20 janvier 2012
5
20
/

01
/

janvier
/

2012
14:27
Pour ce quatrième Magic Friday, j'ai cuisiné une soupe à l'oignon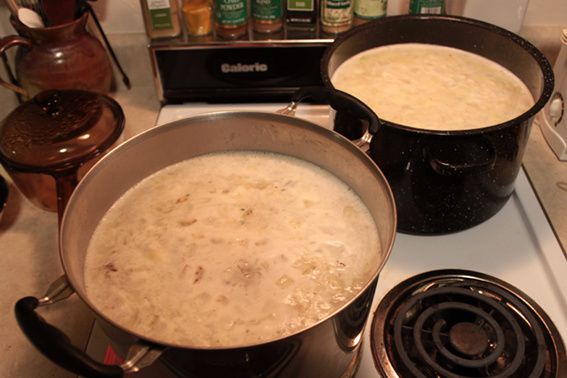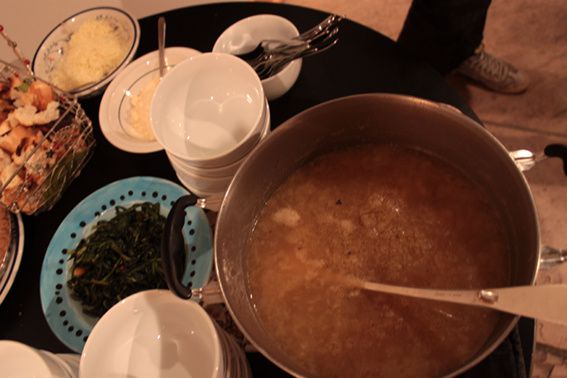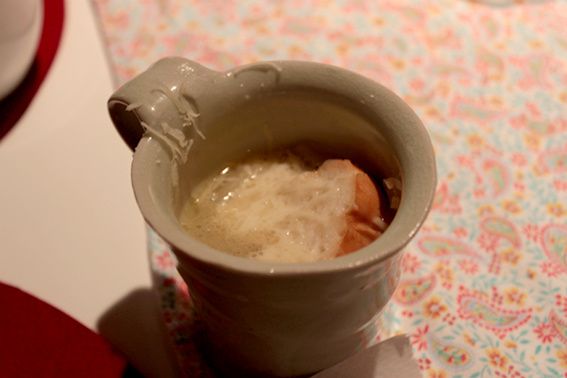 Matteo et moi avons assisté Ana Cristina dans la préparation d'enchiladas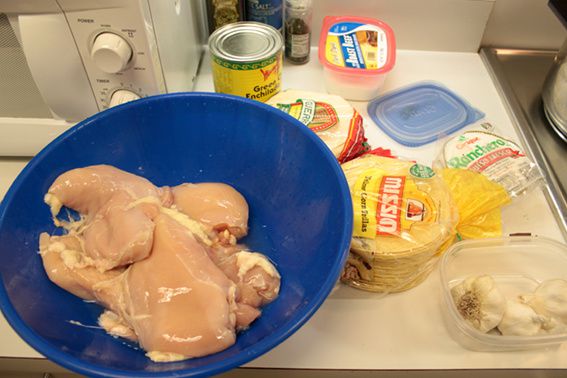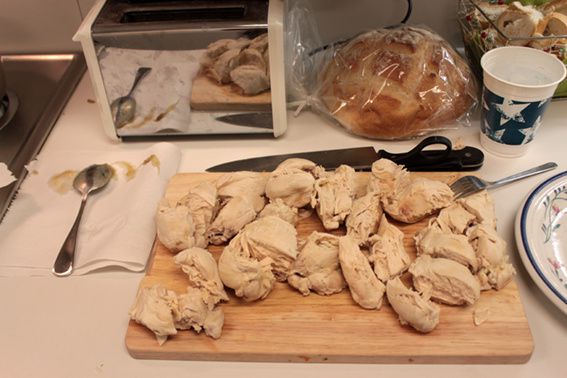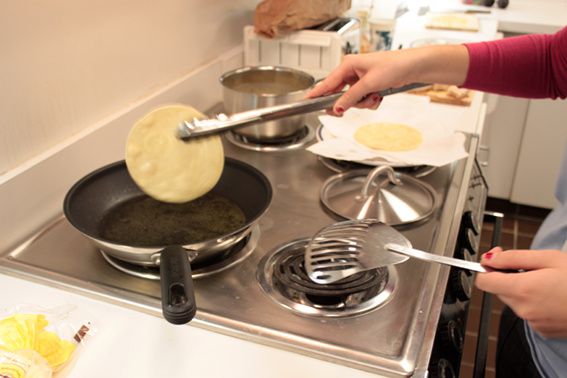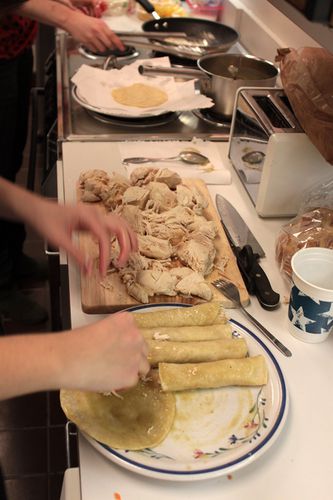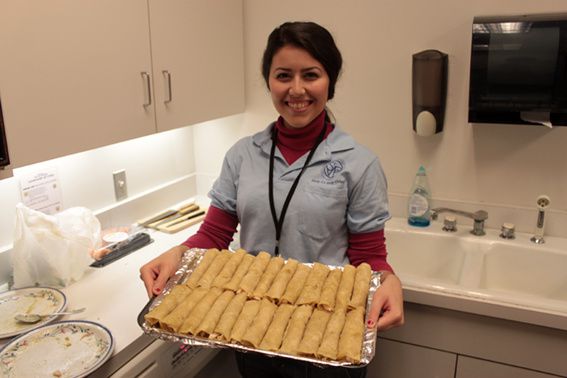 Miguel a cuisiné avec humour et rage un plat typique du Portugal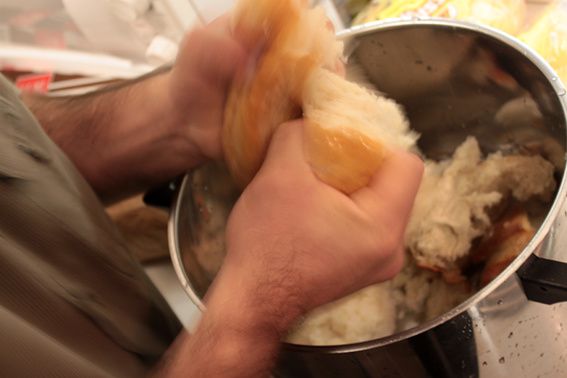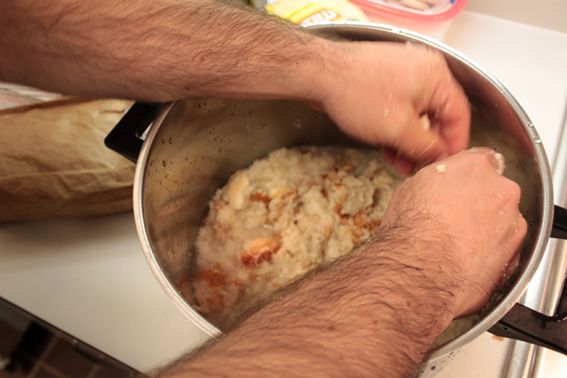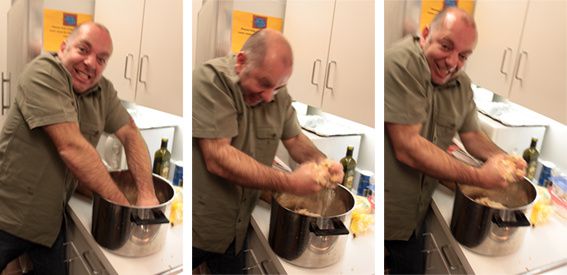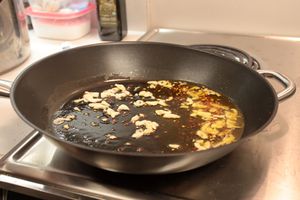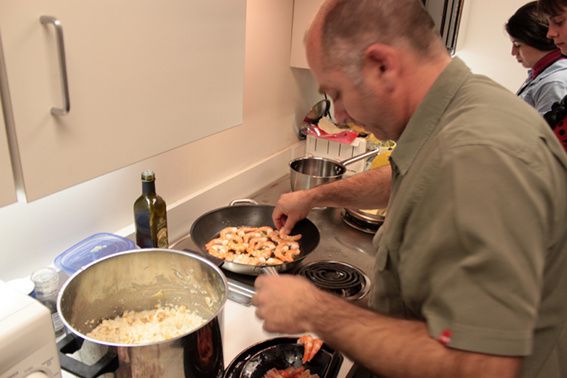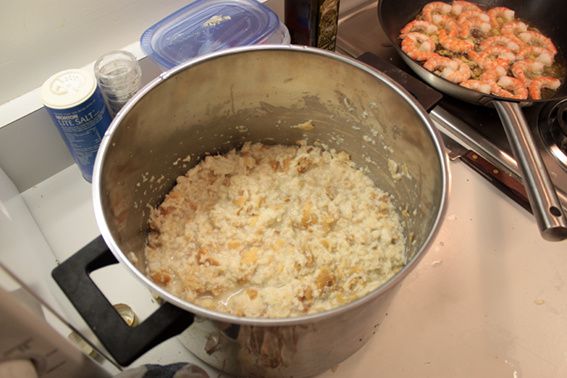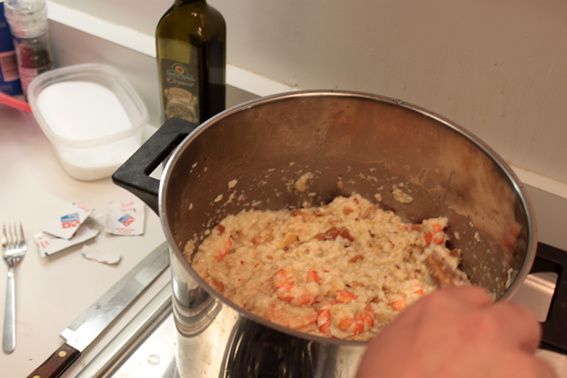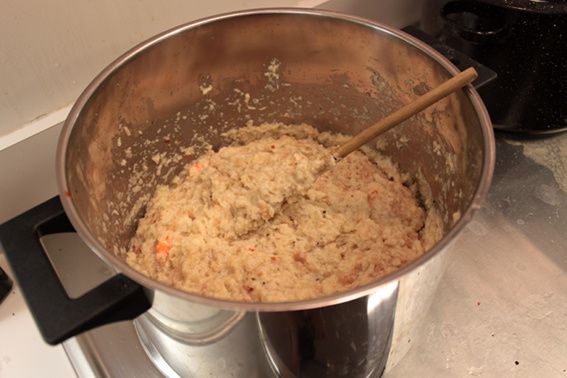 Il y a toujours de la musique dans l'air du Magic Friday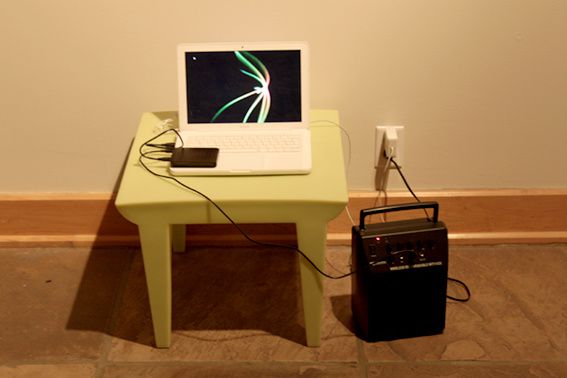 Nous commençons un mur de photos dans la cuisine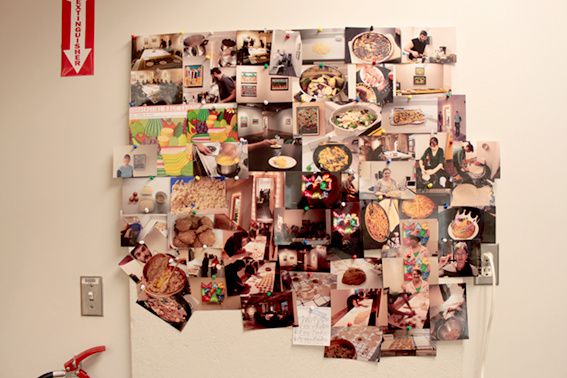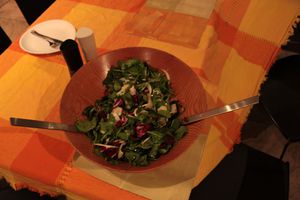 Arizona Vinegrette and  Greens, Louise
Vinegrette:
10 Blood oranges
2 Meyer lemons
2 Tablespoons Dijon Mustard
2 cups olive oil
Squeeze the juice of blood oranges and lemons together to yield about 2 cups of juice
Put this juice liquid in a sauce pan and over medium heat reduce it by HALF to about 1 cup
Whisk in  the 2 tablespoons of dijon mustard
Slowing add a stream of olive oil, whisking vigorously as it joins the juice/mustard
Yield : 3 cups of dressing that will last for WEEKS in the fridge.
Greens:
Bite size torn leaves of radicchio ,rainbow chard, arugula and Belgian endive
Fennel bulb cut in to manageable rounds
Pomegranate seeds  for garnish
"Salade Arc-en-ciel" réalisée à partir d'une recette trouvée dans le livre sortie par des étudiant en science biologique de Phoenix qui s'intitule "Comment nourrir votre dragon"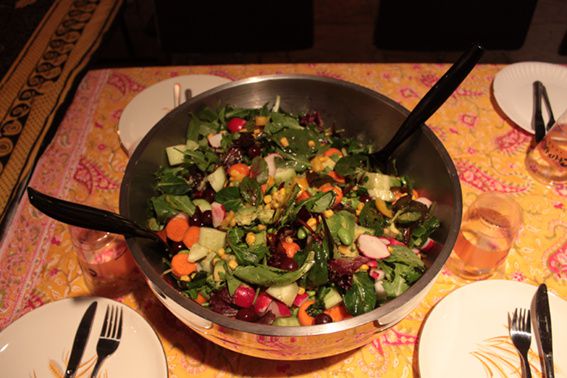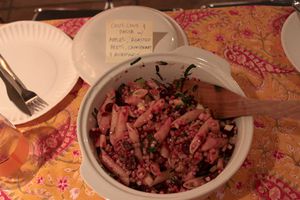 Abbey Couscous/Pasta 
              2 tablespoons olive oil
              1 cups Israeli couscous
              2 cups low-sodium chicken broth
              About 2 cups cooked Penne pasta
              1/4 cup chopped fresh flat-leaf parsley or spinach leaves
              1 1/2 tablespoons chopped fresh rosemary leaves
              1 medium green apple, diced
              1/2 cup dried cranberries
              ¼ cup Roasted beets from the garden, chopped
Vinaigrette:
1/8 cup apple cider vinegar
2 honey
1 tablespoon kosher salt
1/2 teaspoon freshly ground black pepper
1/8 cup olive oil
For the couscous: In a medium saucepan, heat the olive oil on medium-high heat. Add the couscous and cook, stirring occasionally until slightly browned and aromatic, about 3 to 5 minutes. Add the chicken broth and bring to a boil. Simmer for 10 to12 minutes or until the liquid has evaporated. Transfer the cooked couscous to a large bowl and set aside to cool. Also cook the pasta until al dente and drain. Add the parsley, rosemary, apple, dried cranberries, and beets. For the vinaigrette: In a small bowl, combine the vinegar, honey, salt, and pepper. Whisk in the olive oil until smooth. Pour the vinaigrette over the couscous and toss to coat evenly.
Plat de Cecilia à bas de fleurs du jardin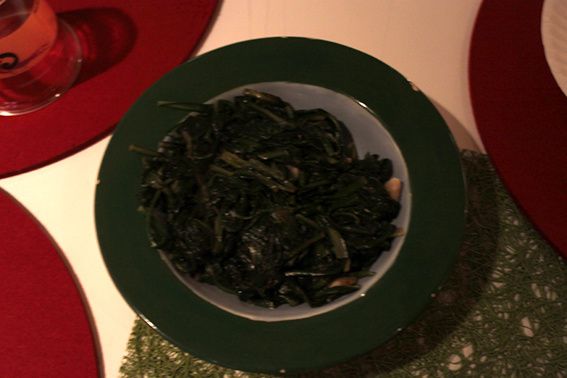 Tartes salées de Gayle et Bob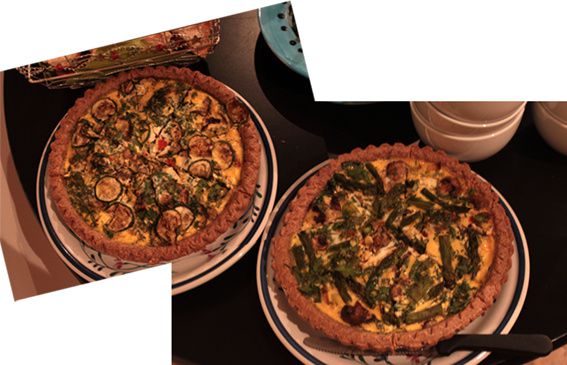 Présentation du menu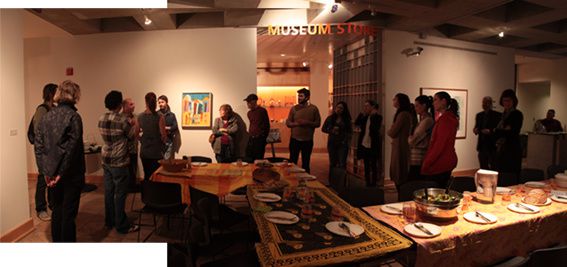 À table!